Happy customers references:
★★★★★

Great

"I received the package with your extremely beautifully manufactured briefcase and the personal letter in it.

The briefcase is exactly as I wished it to be an I am very happy with it!"
★★★★★

Love it! Clear communication from the maker, beautifully executed.
★★★★★

It would be a great challenge to be better :-)

1. Quality perfect (handmade in Czech Republic by Marek himself)
2. Very pleasant contact - my question was clarified immediately
3. Shipment very well packed

It would be a great challenge to be better :-)
★★★★★

I appreciate his work very much!

I received my brief case that Marek made for me and it was fantastic! He gave great customer service and let me know when he was shipping out my order. The design is clean, simple and elegant. It's rare to get this kind of quality work and on point customer service nowadays. I appreciate his work very much!
Te Phan
★★★★★

BROMPTON LEATHER BRIEFCASE

I purchased the Bromtpon Leather Briefcase in Black. I could not be happier with this product. The leather is beautiful and the bag is very well constructed. The internal frame perfectly fits the Brompton block. I use this to store my IPad and other essentials and can easily take this into a business meeting. Marek provided wonderful customer service during the construction of the product and I received the bag in the US in a short period of time.
★★★★★

Excellent briefcase

Excellent briefcase. Easy to use. Fits everything I carry while riding my Brompton. Also, it looks amazingly cool...!
★★★★★

Thanks Marek

We're very happy with the Brompton briefcase ...
Thanks,
Roly
★★★★★

Great leather handle!

Very well made and works great on my Brompton. Thanks!
★★★★★

Superb craftsmanship

Superb craftsmanship. I love the leather and look forward to seeing it age. Makes carrying the bike much more pleasant!
Pictures sent to us by our happy customers
Brompton leather briefcase, Brompton front carrier strap, Leather handlebar bag, Brompton handlebar bag and Mud Flaps all in HONEY.
Brompton carry handle, Brompton frame cover and front carrier strap in BLACK
Leather unibody grips for Brompton bicycle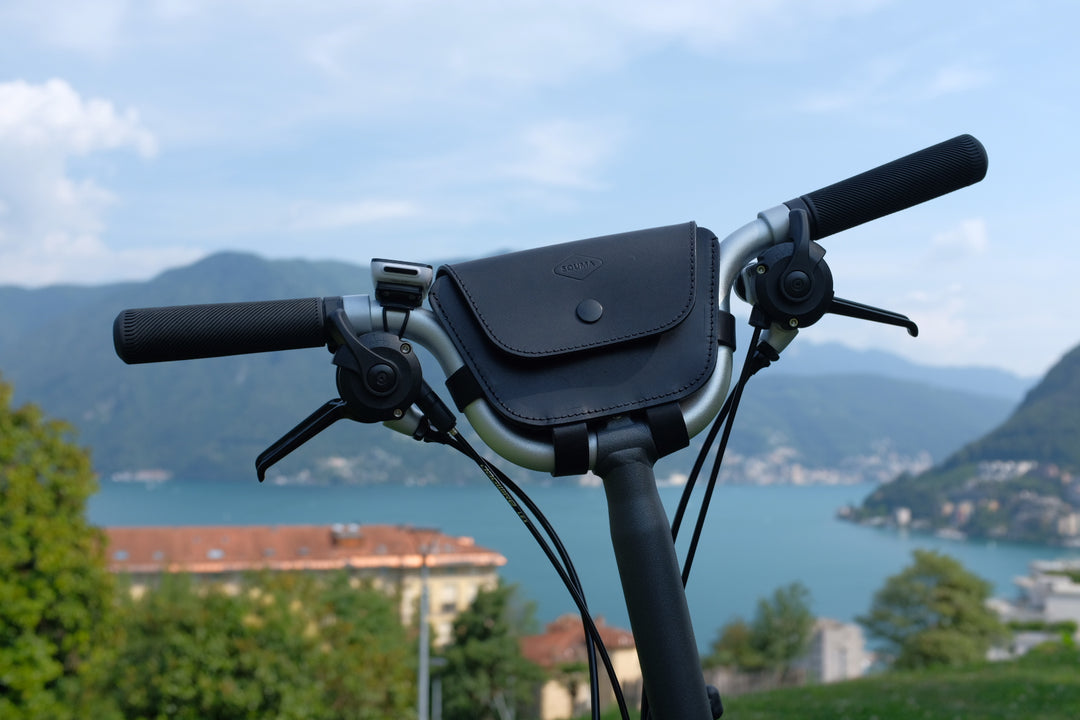 Leather handlebar bag for Brompton 2017+ bicycles in BLACK
Large Handlebar bag for Brompton Bicycle with custom stitching in BROWN
Leather handlebar bag for Brompton 2017+ bicycles in BLACK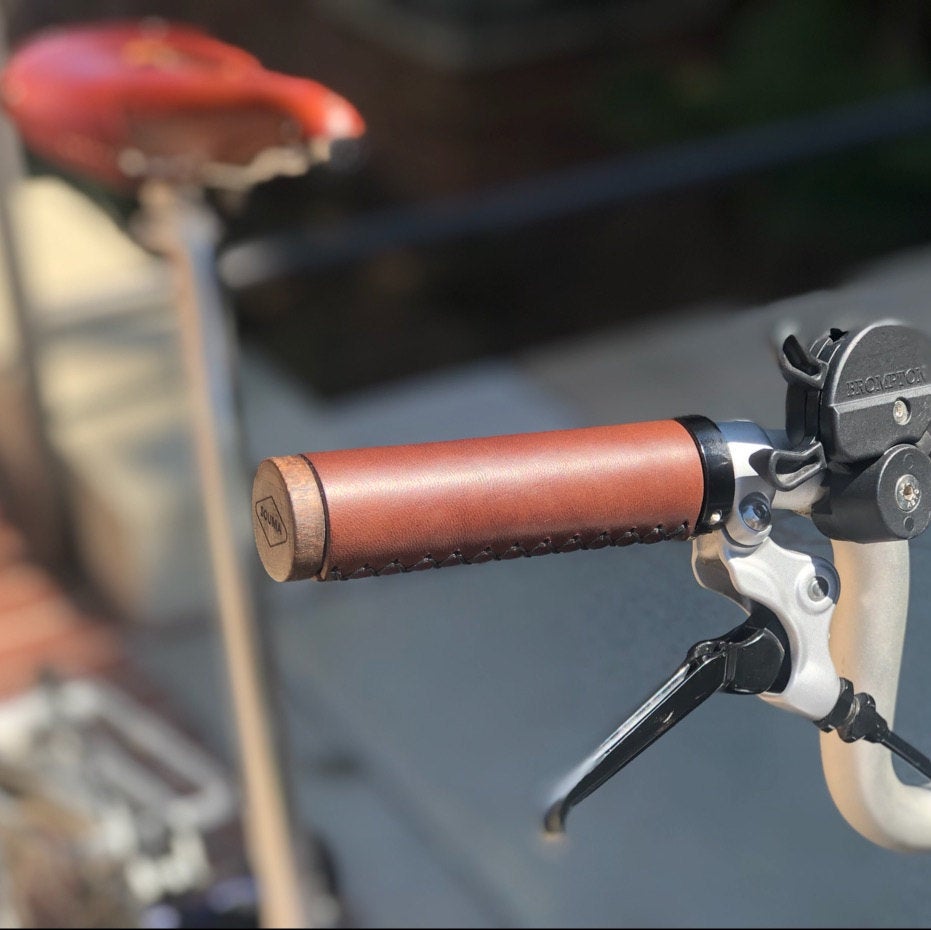 Leather grips for Brompton bicycle in BROWN
Leather carry handle for Brompton bicycle in BROWN
Long frame protector for Brompton bicycle with custom red stitching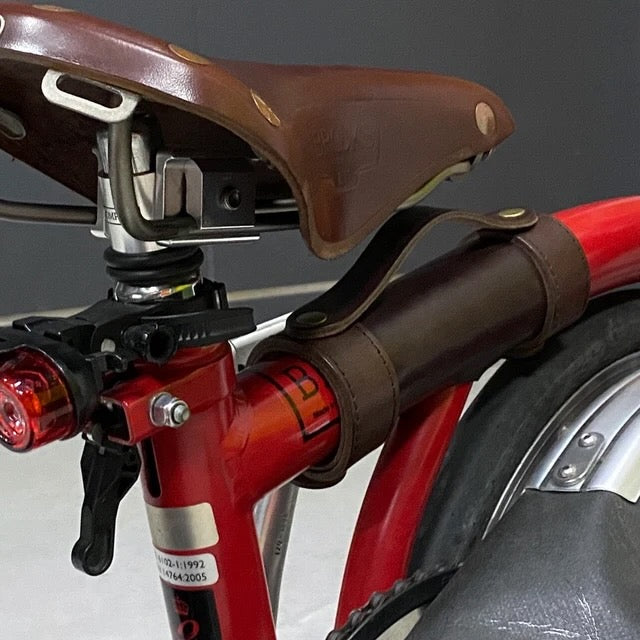 Leather carry handle for Brompton bicycle in BROWN
Leather briefcase for Brompton bicycle in HONEY
Brompton carry handle and wheel/frame strap in BROWN
Long sew on frame protector, Leather grips and front carrier strap for Brompton bicycle in BROWN
Leather lace on frame protector for Brompton bicycle in BROWN
Brompton carry handle in BROWN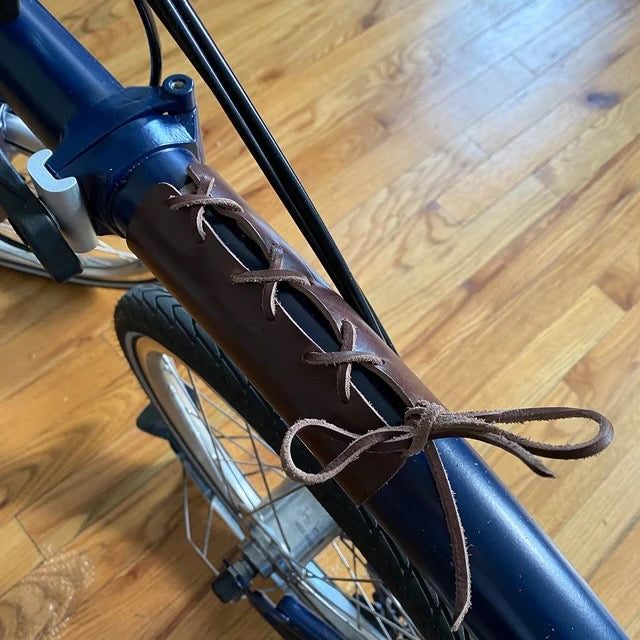 Brompton frame cover lace on in BROWN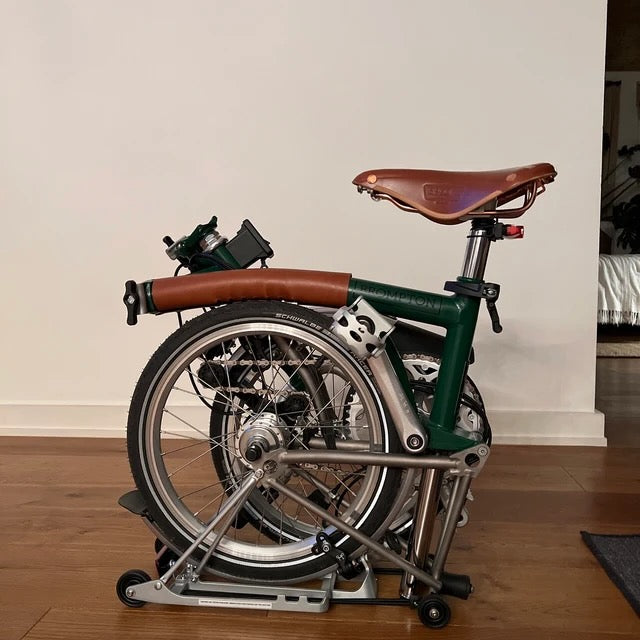 Long velcro cover for Brompton bicycle in BROWN
Long velcro cover for Brompton bicycle in BLACK
Leather briefcase for Brompton bicycle in BROWN
Bikegab bicycle leather frame bag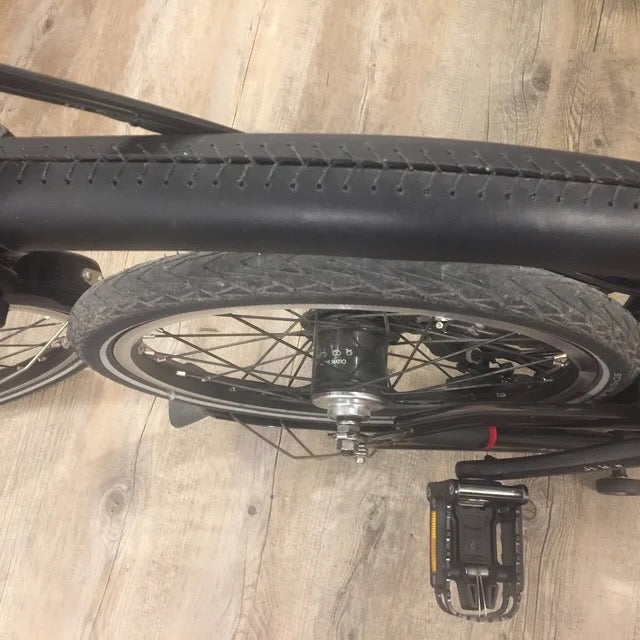 Long frame protector for Brompton bicycle with custom baseball stitching
Leather handlebar bag for Brompton 2017+ bicycles in BROWN
Example title
Leather handlebar bag for Brompton pre-2017 bicycles in BLACK