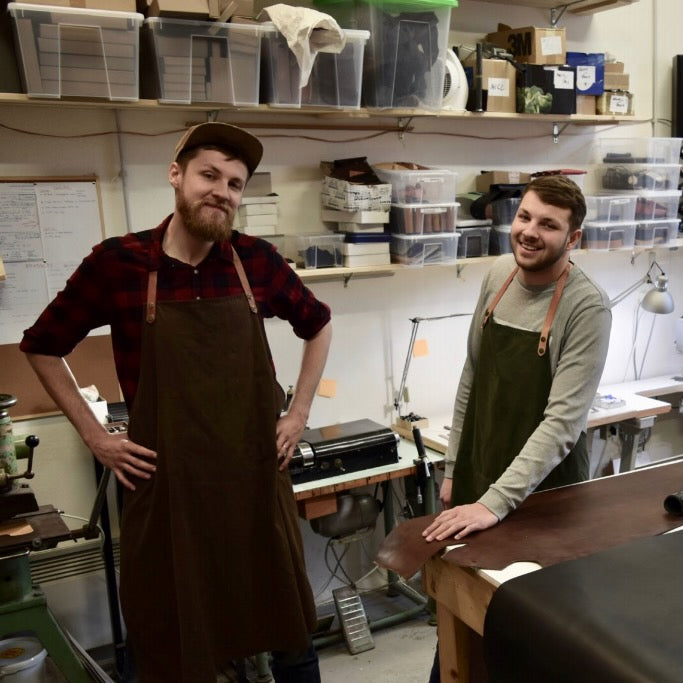 We made
Your leather goods.
Our passion is to create new and functional designs of leather bags and accessories for the Brompton and classic bicycles.
We are small team of craftsman. Located in the Brno, Czech Republic.
We pay close attention to detail and test every product thoroughly. All of our products gear are precisely manufactured in the heart of Europe.
For all our products we are using only all natural vegetable tanned full grain leather with aniline finish. We source our leathers from tanneries in Italy mainly from famous Walpier tannery. This is really the best kind of leather that is produced.
The materials, design and level of attention for the detail during the manufacturing process is what sets our leather accessories apart from any other.
In the manufacturing process, we combine traditional handmade leather crafting procedures with the use of industrial leather-goods making machinery. 
Meet the team:
Marek
Founder, head designer and craftsman. He likes to get involve in little bit of everything, mainly making sure that there is always enough materials, orders and coffe at the workshop.
Lukas
Is main for force behing each product which leaves our workshop. He does it all, from preparing parts and assembling them to putting final touches and packing of each product. Lukas makes sure that the you will receive what you ordered.
Dana
Stitching products together and making sure that the edges on them are pristine that were she shines. But like all of us she does little bit of everything.
Peter
Our external workforce, comes in when we need precise help with larger orders. Always comes in with tea and positive vibe for everybody.
Our workshop
Located in heart of Europe
Address:
Purkyňova 99
61200
Brno
Czech Republic